Psychologist
Job Series Number: 0180

MAKE A DIFFERENCE HERE.
As a Psychologist with the Bureau of Prisons, you serve those who need help most. You'll treat challenging, complex cases with a variety of diagnoses. You'll join a dedicated team of interdisciplinary professionals who are often the first Psychologists to care and treat those in our population. Join us and practice your profession where every day is different — and you make a difference. All while earning federal pay and law-enforcement benefits.
JOB BENEFITS
Federal pay, benefits, and retirement
Advancement and leadership opportunities
Safe environment and tight-knit team
Positions open around the U.S.
Role security and flexibility
POSITIONS
| | |
| --- | --- |
| Staff Psychologist | Pay Levels GS 11-12 |
| Forensic Psychologist | Pay Levels GS 12-13 |
| Advanced Care Level Psychologist | Pay Levels GS 12-13 |
| Specialty Program Coordinator | Pay Levels GS 12-13 |
| Drug Abuse Program Coordinator | Pay Levels GS 12-13 |
| Chief Psychologist | Pay Levels GS 12-13-14 |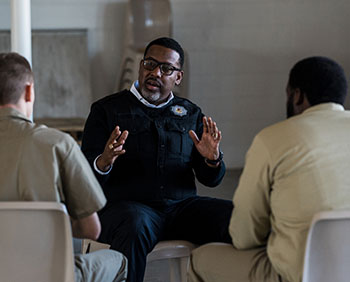 REQUIRED PSYCHOLOGIST KNOWLEDGE, SKILLS, AND ABILITIES (KSAs):
Knowledge of treatment methods and interventions relevant to corrections
Job-related experience, including conducting individual and group psychotherapy
Knowledge of psychological assessment and report writing
Knowledge of program administration
EDUCATION
Satisfactory completion of all the requirements for a doctoral degree (Ph.D. or equivalent) from an APA-accredited doctoral program directly related to full professional work in psychology is required (i.e., Ph.D. in Clinical Psychology or Counseling Psychology).
HIRING CONSIDERATIONS
Required experience level is dependent on the grade level to which you are applying. To qualify as a GS-11, your doctoral internship year is counted, and you may qualify. For GS-12 and above, you must have one year of appropriate professional experience which is comparable in difficulty and responsibility to the next lower grade level. Pertinent unpaid or volunteer work will be credited on the same basis as paid employment. For all positions other than Staff Psychologist and Drug Abuse Program Coordinator, applicants must hold a full, current, and unrestricted license to practice psychology at the doctoral level in a state, territory, commonwealth of the United States (e.g., Puerto Rico), or the District of Columbia. Additional requirements and considerations for specific roles and pay levels will also apply.
AGE REQUIREMENTS
At time of appointment, applicants must not have reached their 37th birthday, unless they have previously served in a federal civilian law enforcement position covered by special Civil Service retirement provisions — including early or mandatory retirement. For psychologists, a waiver may be granted up to age 39.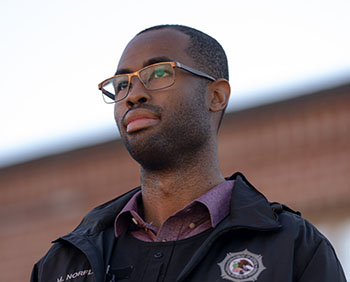 WE ARE HIRING PSYCHOLOGISTS ACROSS THE COUNTRY.
Some vacancies are posted for an opening at a specific location, and we welcome you to apply using these announcements.
Staff Psychologist, a position in high demand, is usually posted using an 'open-continuous' announcement. That means you can choose the top two facilities you wish to be considered for. Here's how:
Apply for a Staff Psychologist position at www.usajobs.gov
Select any two BOP locations where you would like to work.
After your application is accepted, you will be added to our register of candidates.
When a position becomes available at one of the facilities you selected, you will be considered. If selected, we will contact you with an offer.
Check out the application process for helpful tips! Visit usajobs.gov for all other BOP psychology position openings.
Please consider the following locations that have immediate Staff Psychologist vacancies: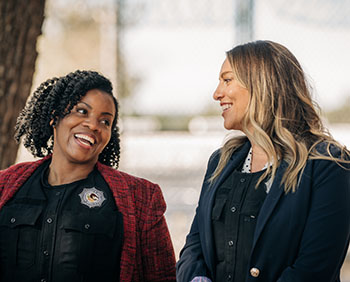 TAKE ON THE CHALLENGE. JOIN US.
Positively changing lives is what being a Psychologist is all about. There's nowhere more exciting to do that than the Bureau of Prisons. The case diversity and complexity are unmatched. There are great opportunities to develop programs and move into leadership. Plus, our approach to mental healthcare is collaborative. If you think you're ready, join us!
WHY A CAREER IN CORRECTIONS?
Supportive and secure working environment
All facilities have at least two Psychologist positions
Support for licensure and Continuing Education
A career that will truly challenge you
Opportunities for career advancement
Competitive federal salary and benefits
Comprehensive healthcare and federal retirement
Potential for student loan repayment
Potential for recruitment incentives
Standard safety and self-defense training