Health Management Resources
This page supports the objectives of the Correctional Officers Health and Safety Act of 1998, which requires that the Attorney
General and the Secretary of Health and Human Services provide guidelines for infectious disease prevention, detection,
and treatment of inmates and correctional employees who face exposure to infectious diseases in correctional facilities.
Clinical Guidance
Federal Bureau of Prisons (BOP) Clinical Guidance is made available to the public for informational purposes only. The BOP does not warrant this guidance for any other purpose and assumes no responsibility for any injury or damage resulting from the reliance thereof. Proper medical practice necessitates that all cases are evaluated on an individual basis and that treatment decisions are patient-specific.
MRSA Awareness
Infection with MRSA has long been associated with exposure to a health care environment, particularly the inpatient hospital setting. Recent reports, however, indicate that new MRSA strains have evolved that are affecting previously healthy persons throughout the world without direct or indirect contact with health care facilities.
Within the federal prison system, community-onset MRSA infections have been associated with illicit, unsanitary tattoo practices and poor inmate hygiene. MRSA transmission in other correctional systems has been linked to inmates sharing towels, linens, or other personal items potentially contaminated by wound drainage, as well as inmates lancing their own boils or other inmates' boils with fingernails or tweezers.
MRSA infections often present as mild skin or soft tissue infections, such as furuncles, that occur spontaneously without an obvious source. Inmates with MRSA skin infections commonly complain of an infected pimple, an insect bite, a spider bite, or a sore. Many MRSA infections cause minor inflammation without pain and infected inmates may not seek medical attention.
BOP Health Services National Formulary
Last updated 2021
The BOP formulary is a list of medications that are considered by our professional staff to ensure high quality, cost-effective drug therapy for the population served. Participants of the Pharmacy, Therapeutics, and Formulary Meeting are responsible for the development, maintenance, and submission of recommendations on the formulary for approval to the BOP Medical Director. Periodically, medications are reassessed and extensively reviewed for inclusion, exclusion, or restrictions in the formulary as applicable per current evidence-based practices and security concerns. Regular maintenance of the BOP formulary ensures optimal treatment options are uniformly consistent and readily available.
The primary goals of BOP Formulary Management are to optimize therapeutic outcomes, maximize cost effectiveness of medications, and ensure prescribed drug usage is fully appropriate given the correctional environment.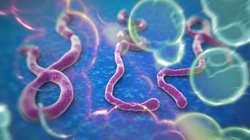 Interim Ebola Protocol
Inmate Screening and Management (May 2015)
View Protocol
BOP Pandemic Influenza Plan
Reviewed March 2020
An influenza pandemic can occur when a non-human (novel) influenza virus gains the ability for efficient and sustained human-to-human transmission and then spreads globally. The following modules outline the BOP's plan to minimize illness and deaths during an influenza pandemic, while continuing to maintain operations.
Community Social Services and Medication Resources
Information to assist Social Workers and other health care providers in reentry planning for inmates who will be transitioning from institutional life to the community.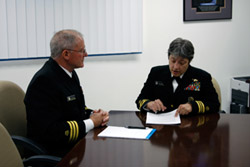 BOP Report on Infectious Disease Management
Our administrative policies and clinical guidelines for the medical management of infectious diseases.
View Report