FPI's Value Proposition
When buying something from a company, what do you value? Quality products and services that are affordable? Orders that are fulfilled correctly and delivered on time? Outstanding customer service that you can rely on? A company that you can trust? There's a reason why UNICOR customers are extremely satisfied. Discover what sets UNICOR apart from its competitors.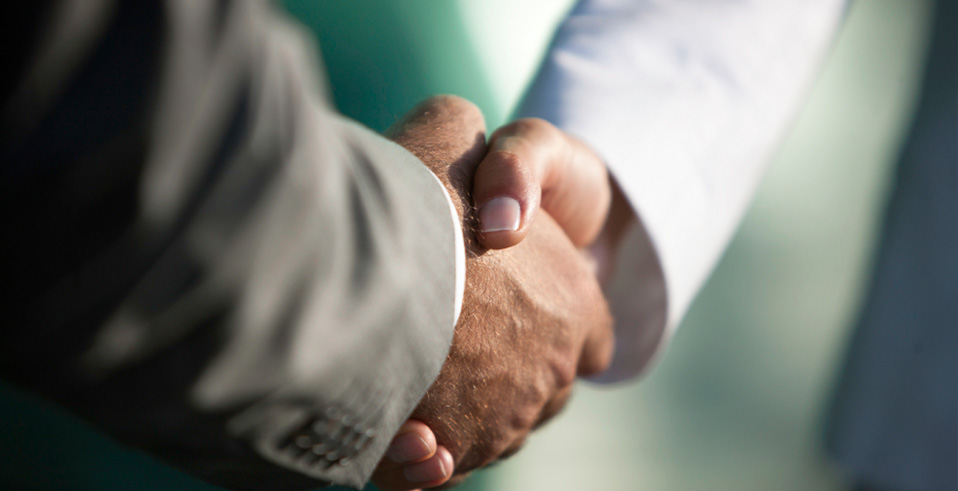 Do you want a great, hassle-free experience?
UNICOR will earn your trust by delivering quality products and services that you'll love.
When you make your first purchase, you'll be able to immediately feel confident in your decision. That's because you'll have the peace of mind knowing that UNICOR is a component of the Department of Justice, and that your business will be handled with the highest level of integrity and ethical conduct. UNICOR is required to follow strict government regulations and is expected to perform at the same high standards its parent agency is renowned.
When your order is received by UNICOR, robust SAP manufacturing systems and Lean Six Sigma (LSS) methodologies are quickly put to work. This framework ensures your order is processed efficiently, fulfilled correctly, and delivered to you on time. Products are created with exceptional attention to detail in modern ISO 9001:2015 certified factories, and services are performed to meet your exact specifications. These underpinnings form a stable foundation of success which UNICOR has enjoyed for over 85 years.
Do you want to make a difference?
When you do business with UNICOR, you directly benefit our society.
Doing business with UNICOR is more important than you may realize. When inmates work in FPI, they acquire valuable life skills and the technical abilities that are necessary for success after prison. Your support helps break the reoccurring cycle of crime, recidivism, unemployment, and disenfranchisement in our society. In addition, your purchases generate funds that could compensate victims of crime, reclaim court fees, or assist with monetary judgments such as child support. Your business also lessens the burden on taxpayers by defraying the cost of incarceration. There are many other sociological and economic benefits - some of which you may find surprising.
Do you want a strong U.S. economy?
UNICOR supports domestic jobs and helps reshore companies that operate overseas.
UNICOR products are crafted in the United States with American-made excellence. With a nationwide network of manufacturing locations, UNICOR is able to reduce shipping times and costs, passing the savings on to their customers. In each community, UNICOR brings enormous opportunities; for example, it buys supplies from local businesses and relies on American companies to fulfill its transportation and delivery needs. In total, more than half of UNICOR's revenue is spent on acquiring materials and services from the private sector.
Another way that UNICOR helps the U.S. economy is through its reshoring initiative. American businesses that move their operations offshore discover hidden challenges: logistic and supply chain problems; cultural differences; time zone and communication difficulties; and expensive transportation, freight, and fuel costs. The reshoring initiative brings manufacturing and assembly jobs back to the United States, but only after it's been determined that the inmate workforce will not displace American jobs. The private sector flourishes when new business opportunities are created and that helps create the conditions for a healthy U.S. economy.
Do you want a cleaner environment?
You would be amazed at UNICOR's environmental stewardship.
From the procurement of raw materials to its factory operations and business practices, green thinking is ingrained in UNICOR's culture. Over a five-year period, UNICOR has kept 32.5 million tons of scrap out of American landfills and recycled 85 million pounds of computer and electronic equipment in its R2-certified facilities. Most of the re-manufactured parts and refurbished products are sold to sustain the FPI program, but some are donated back to the community. UNICOR manufactures all of the items in an environmentally responsible way, for example:
Vegetable-based inks, chemically inert inks, and recycled paper are used in their printing operations.
CFCs are contained and recovered from mechanical equipment, and LED lighting and solar panels are used in their facilities.
Recycled packaging and shipment materials are used in their delivery operations.
Eco-sensitive fabric agents and recycled materials are used in their clothing and textile operations.
Water-based finishes and glues, powder coated metal components, and recycled materials are used in furniture operations.
CARB 3 compliant systems are available in their fleet solutions.
Every emission standard is met or exceeded using pollution prevention measures. All UNICOR locations are fully permitted, where required, by environmental regulatory agencies. They operate in strict compliance with applicable federal, state, and local laws including the:
Clean Air Act (CAA)
Clean Water Act (CWA)
Resource Conservation and Recovery Act (RCRA)
Comprehensive Environmental Response, Compensation and Liability Act (CERCLA)