Education Programs
We offer opportunities for inmates to acquire literacy and marketable skills
so they can obtain employment after release.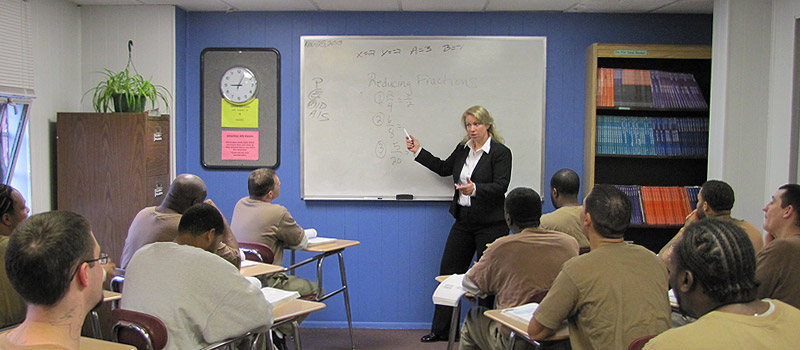 All institutions offer literacy classes, English as a Second Language, parenting classes, wellness education, adult continuing education, library services, and instruction in leisure-time activities.
In most cases, inmates who do not have a high school diploma or a General Educational Development (GED) certificate must participate in the literacy program for a minimum of 240 hours or until they obtain the GED. Non-English-speaking inmates must take English as a Second Language.
Vocational and occupational training programs are based on the needs of the inmates, general labor market conditions, and institution labor force needs. An important component is on-the-job training, which inmates receive through institution job assignments and work in Federal Prison Industries. The Bureau also facilitates post-secondary education in vocational and occupationally oriented areas. Some traditional college courses are available, but inmates are responsible for funding this coursework.
Parenting classes help inmates develop appropriate skills during incarceration. Recreation and wellness activities encourage healthy life styles and habits. Institution libraries carry a variety of fiction and nonfiction books, magazines, newspapers, and reference materials. Inmates also have access to legal materials to conduct legal research and prepare legal documents.