Juveniles
Juveniles have special needs. We continually monitor our programs to ensure they are affective.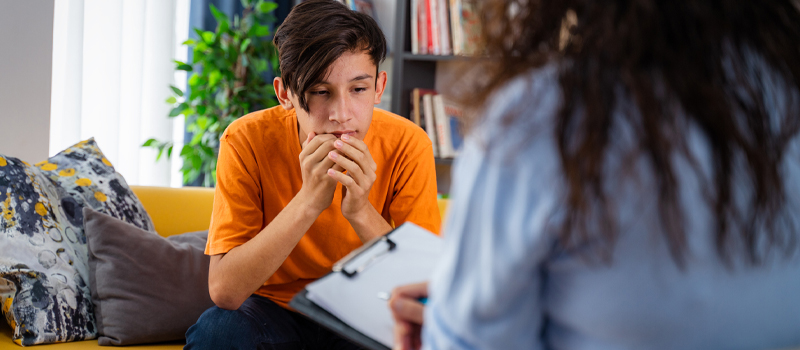 The Bureau of Prisons is responsible for housing juveniles sentenced pursuant to the Juvenile Justice and Delinquency Prevention Act, 18 U.S.C. §§ 5031- 5042. Federal law prohibits housing juveniles with incarcerated adults. The Bureau recognizes the unique needs of juveniles, and implements policies and programs focused on addressing their developmental progress.
For housing, the Bureau contracts with government entities (e.g., tribal, state, and local governments) and private organizations to provide care, programming and recreational activity to juvenile persons. All facilities meet the standards required in accordance with Bureau policy, the First Step Act, and all other legislation outlining criteria for the care of juvenile individuals. Contractors provide care in safe and humane environments that encourage learning, development, family ties and provide ample opportunity for recreational activity. The Bureau of Prisons currently utilizes three facilities located in South Dakota, Texas and Pennsylvania.
Individualized Program Plans (IPPs) are created for all juvenile individuals. They include short-term and long-term objectives that are realistic and achievable through programming at the facility. The IPP is reviewed bi-weekly and updated as objectives are completed. Each facility maintains a library, offers education and vocational training leading to certification, an Independent Living Preparation course, substance use education and treatment, group counseling and individual counseling for juveniles who are diagnosed as chemically dependent. Educational and program offerings are designed to assist with meeting IPP objectives and foster reentry success.
Contract facilities housing federally sentenced juveniles provide programming including education at the appropriate level leading to General Equivalency Development (GED) and opportunities for higher education through correspondence college level courses, when appropriate. Juveniles younger than the state mandated compulsory education age must be in enrolled in a school program. Educational programming provides each juvenile with a minimum of four hours of school each weekday, 12 months per year. Education is provided in an environment conducive to learning by credentialed, licensed instructors.
Recreational activities include supervised indoor and outdoor sports, table games and hobby crafts. In addition to educational and recreational programming, each facility provides religious and cultural programming that accommodates all recognized religions and allows for maintenance of self-awareness and cultural knowledge. Qualified clergy and spiritual advisors are made available to assist with religious and cultural programming.
Individual and family counseling is made available to juveniles and their families. Counseling is provided by licensed professionals qualified to offer services in the state where the facility is located. Before any employees are permitted to work with juveniles, they must undergo detailed training including dealing with matters related to juvenile sexual, emotional, and physical abuse.
The Bureau of Prisons is committed to ensuring safe and quality housing for offenders in our care. Our goal is to provide enrichment through education and various programming opportunities and to prepare juvenile individuals for reentry success.